Mark Andy Printing Machines
Mark Andy Printing Machines is the world leader in precision, high-performance, narrow-web flexographic converting systems. Check out the many model options Mark Inc. has to meet your exact converting requirements and budget:
Mark Andy Custom Designed Converting Systems
Mark Andy 4200
Mark Andy 4150
Mark Andy Board Press NEW!
Mark Andy Film Press NEW!
Mark Andy 2200 Now also available in 17″
Mark Andy SQC Quick Change System And Table
Mark Andy 830
M. ANDY INC. CUSTOM DESIGNED CONVERTING SYSTEMS — available in 10″, 16″ and 20″ (254 mm, 406 mm, 508 mm) widths
Mark Andy Printing Machines will customize its high-performance converting systems to meet your exact specifications. System customization can include conventional flexo, UV flexo, rotary screen, and hot foil stamping.

MARK ANDY 4200 – available in 10″, 16″, 20″ (254 mm, 406 mm, 508 mm) widths
No other system compares to the Mark Andy 4200. It's precision, rigidity, enhanced automation, and QC quick change inking system are just a few of the features that make the 4200 the system of choice by leading converters around the world.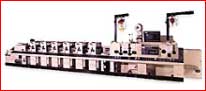 MARK ANDY 4150 – available in 10″, 16″, 20″ (254 mm, 406 mm, 508 mm) widths
Mark Andy Printing Machines 4150, designed to deliver extraordinary productivity and long service life, is setting worldwide standards. Its rigid, dual side frame construction ensures a solid foundation for superior print quality day in and day out. Precision gearboxes, low torsion torque tube drive line, zero backlash coupling, helical drive gears, etc. make it the system of choice by converters worldwide the world.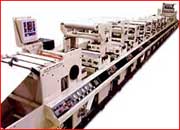 MARK ANDY BOARD PRESS
Mark Inc. modified the 4150 with the goal of creating an affordable press that would hold good quality registration on board up to 24 mil, while maintaining the ability to run traditional label material down to 6 mil. This flexibility is especially appealing to label printers who want to explore the folding carton market without investing in dedicated equipment.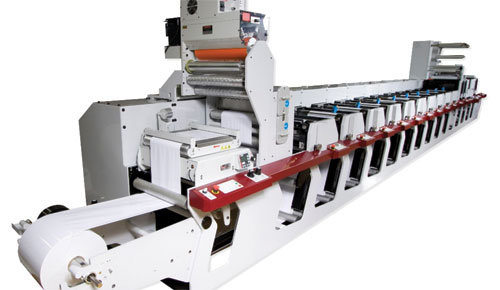 M. ANDY FILM PRESS
The Mark Inc. Film Press has the ability to hold precise registration on very thin, unsupported film and handle label production with ease. A wide variety of options and its heavy-duty construction provide you with the industry's most versatile press and many years of dependable service. Now you can maximize the potential of two markets with one press.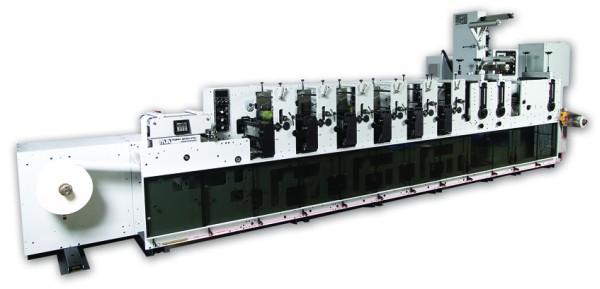 M. ANDY 2200 – available in 7″, 10″, 13″ 17″ (178 mm, 254 mm, 330 mm, 432mm) widths
The Andy 2200 is designed, engineered and built to be the most sophisticated converting system at the best possible price. Perfect for an extremely wide range of applications, what makes the 2200 unique is its revolutionary QC quick change inking system. Without using any tools, the ink stations can be changed in minutes. You will be running your next job, while other competing presses are still shut down.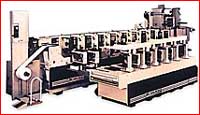 M. ANDY SQC QUICK CHANGE SYSTEM AND TABLE for 7″ & 10″ 2200)
Designed for use with the Mark 2200, the SQC system and table helps you complete job changeovers in minutes. Table allows operators to have the next job's inking stations ready to go. Simply slide out one inking station and replace with new QC station.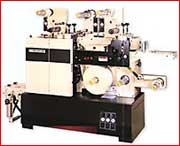 MARK ANDY 830– available in 7″, 10″ (178 mm, 254 mm) widths
The Andy 830 is the most efficient and profitable small flexographic converting system available today. Designed for superior quality, fast make-ready, and high productivity, the 830 is the undisputed industry leader. The system showcases these outstanding features: lineal and lateral running register, constant turning anilox rolls, digital counter, air coreholders, high intensity drying system, splicing platform and more.
Official Sponsor Print-Services.com